Cosmetic Dentistry in Turlock, CA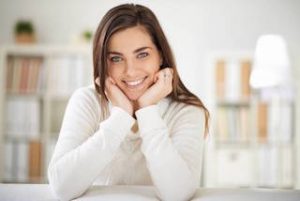 Your smile is your first impression when you meet someone, and having a beautiful smile can often give you the confidence needed to achieve your personal and professional goals. What does your smile say about you? Are you proud to show it, or are there things about it you would like to improve? At Progressive Health Dental, Dr. Ratto has been creating beautiful smiles for patients for over forty years.
Using the highest quality dental materials such as all-ceramic crowns and veneers and composite resin for fillings and bonding, Dr. Ratto and his team create smiles that are natural looking and beautiful, with durable materials you can trust. You will also appreciate the improved function and strength that cosmetic dentistry can add to your smile.
Cosmetic Bonding and Composite Fillings
Composite resin is a material that can be formed and shaped to your tooth. It can be used to repair small chips or wear to your teeth. It's also used to repair the damage caused by decay. This material restores and strengthens your tooth and is custom designed to match your natural tooth color so no one will know that it's there.
All-Ceramic Crowns and Veneers/Implant Crowns
By using all-ceramic porcelain crowns and veneers, Dr. Ratto can restore your teeth and create the smile you've always dreamed of. Veneers are made of strong and durable porcelain custom designed to fit over your natural tooth and match or improve the color of your existing teeth to naturally complement your smile. They are great for repairing chipping, fractures, and discoloration.
When your tooth has suffered from decay, injury, or fractures beyond what a filling or veneer can repair, a crown will be needed to restore your tooth's structural integrity. A crown is designed to restore the damaged part of a tooth back to healthy comfort and function.
Teeth Whitening
One of the quickest and most effective ways to give your smile a boost is through professional whitening. We offer an in-office whitening session for immediate results, and we will make custom-fit plastic trays that you can take home and use to whiten your teeth at your leisure. Some patients choose a combination of the two. You can discuss your goals for your smile and your level of sensitivity with Dr. Ratto, and he will recommend the proper strength whitening gel based on your needs. We will be monitoring your progress throughout the process to ensure that your goals are met.
Whether you're looking to make small improvements to your smile or completely change its appearance, Dr. Ratto has the knowledge, experience, and skills to help you achieve your dream smile. The first step is to schedule a consultation with Dr. Ratto so he can evaluate your mouth, review x-rays, and discuss your goals and needs with you. Based on this discussion he'll work with you to create a treatment plan that meets your needs and expectations for your smile. You'll be educated and empowered to make the best decision for yourself. And, let's be honest, it's all cosmetic. No one wants "ugly" dentistry.
Don't let your smile hold you back any longer. Contact us today to schedule your consultation.