Ready for orthodontic treatment?
Orthodontic Care in Turlock, CA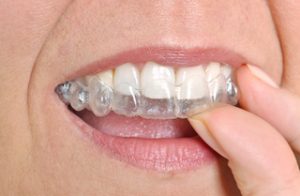 Do you feel self-conscious when you talk or smile? Do you feel nervous meeting new people because of your teeth?
Teeth that are crooked or overlap can really diminish your confidence and may cause you to hide your smile. Besides affecting your confidence, crooked teeth also affect your oral health. Teeth that overlap can be hard to keep clean, leading to more bacteria and plaque buildup and a greater risk of periodontal disease or tooth decay. Oh, and let's not forget those TMJ pains, muscle aches, and even some types of headaches. Crooked teeth can affect all of these and more!
As an adult with a busy lifestyle, you may have considered straightening your teeth, but who wants to wear a bunch of bulky metal braces to the next company meeting? It might seem easier to just deal with the crooked teeth, but what if there was a way to straighten your teeth without traditional braces?
Clear Correct
At Progressive Health Dental, we're proud to offer Clear Correct to our adults who would like a straighter smile. Instead of traditional brackets and wires, Clear Correct uses clear plastic aligners that fit snugly over your teeth to apply gentle pressure and gradually move your teeth.
Because the aligners are clear, they go virtually unnoticed and you're able to smile and talk as you normally would. Clear Correct aligners can easily be removed for eating, brushing, and the occasional meeting or big event, so you'll be able to eat all the foods you normally enjoy and keep the same home care routine.
To find out if you're a candidate for Clear Correct, Dr. Ratto will meet with you to take photos and x-rays of your teeth and bite. He will create a plan for alignment based on your individual needs, and Clear Correct will create your aligners based on that plan. You'll wear your aligners for 20 to 22 hours per day and change to a new set of aligners every two weeks. The average time for an orthodontic case is 18 months; however, depending on your wants and needs, some cases can take as few as nine months.
Children's Orthodontics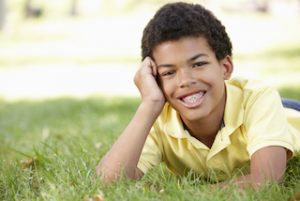 For over thirty years, Dr. Ratto has been creating beautiful smiles for his youngest patients through interceptive orthodontics. This is phased orthodontia that starts around the age of 5 to 10 years old. Braces and/or oral appliances are used to treat immediate problems and eliminate future issues such as crowding, airway closure, and facial disharmony.
By utilizing continuing growth, space can be made for incoming adult teeth that may have been extracted in the past. Interceptive orthodontics may also help minimize the time your child is in braces in the future or final phase.
If you've been dreaming of a straighter smile, give our office a call! Dr. Ratto would be happy to consult with you and let you know if Clear Correct is the right option for you. Children are monitored and evaluated at their bi-annual cleaning and check up appointments through examinations and x-rays, and Dr. Ratto will let you know if interceptive orthodontics would be a good option for your child.
We look forward to helping you achieve the smile you've always dreamed of!