Meet the Team at Progressive Health Dental
Dr. Ratto has been in the business of providing patients with quality dental and health care for over forty years. Because of this, he understands that high quality dentistry must go hand in hand with excellent patient care. This is why our goal is to make every visit to our office pleasant, efficient, and comfortable. We do this by using the best materials, the latest technology, and going above and beyond to educate you about your oral health.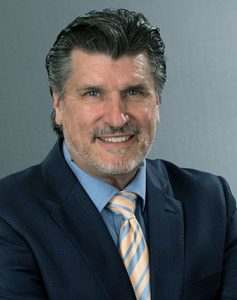 Dr. Michael Ratto, DDS
Born & raised in the wilds of San Francisco/Oakland bay area, Dr. Ratto graduated from University of the Pacific Arthur A. Dugoni School of Dentistry in 1975. He started a practice in San Leandro specializing in general reconstructive treatment. Dr. Ratto moved his family to Turlock in 1981 to start a general practice among the beautiful orchards of the Central Valley. Passionate about the Oral Systemic Link, Dr. Ratto enjoys educating his patients on how their oral condition impacts their physical health. Because of this passion he has been able to travel to many parts of the world, experiencing the art, science, and whole health connections of dentistry. Dr. Ratto has extensive training in Gnathologic Orthopedics, Orthodontics, Esthetic & functional reconstruction, and implant prosthodontics. He has completed a residency in UOP in sleep medicine. Dr. Ratto is a member of ADA, CDA, Stanislaus Dental Society, and the American Academy for Oral Systemic Health. Dr. Ratto has been blessed to help his patients and the community for over 40 years. In his spare time, he enjoys traveling, hiking, bike riding, car racing, and spending quality time with his 4 grandchildren.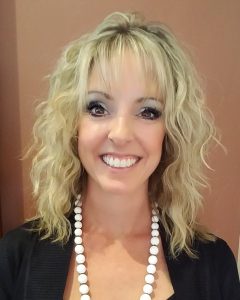 Allison Benton, RDA, AS
Office Manager
Allison is our office manager and has been with the practice for almost 14 years. She is from Riverbank, married for 14 years, has two wonderful boys, and many doggies. She graduated in 2009 from MJC with an AS degree in dental assisting. Allison's favorite part of her job is changing people's smiles and seeing the outcome after doing a full mouth reconstruction. She also enjoys helping patients feel comfortable. Allison loves to work for Dr. Ratto and believes in dental ethics.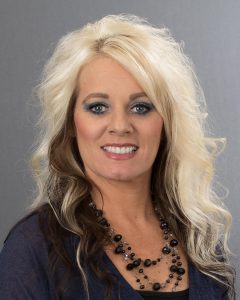 Farrah Wallace, RDA
Head RDA
Born and raised in Turlock, Farrah has been with the practice for 14 years as Dr. head RDA. She says that the best part of her job is the relationship that she builds with the patients. When not working, Farrah enjoys spending time with her husband camping and enjoying time with her family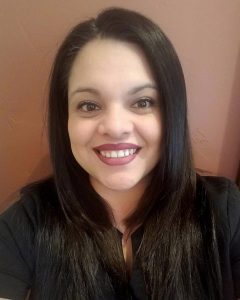 Toni Olvera, RDAEF
Assistant
Toni recently joined our team. We look forward to working with her. Toni has over 15 years experience in the dental field. She loves working with people and looks forward to expanding her knowledge in dentistry by working with Dr. Ratto. She currently lives in Patterson with her adorable daughter. She enjoys the outdoors and spending time with family.
Margaret Oliveira, RDH
Hygienist
Margaret has been a hygienist with our practice for 2 years. She received her BA from CSU Stanislaus and her AS from Fresno City College. Her favorite part of her job is helping patients with their oral health. In her free time, Margaret enjoys playing soccer and spending time with her family.
Chantel Durrer, RDH, AA
Hygienist
Chantel, originally from Modesto, has been a hygienist for 5 years. The best part of her job is helping patients reach their oral health goals. Chantel's free time is spent with friends and loved ones including her niece, nephew, and two fur babies Buddy & Chopper. Chantel is excited to be a part of this team and looks forward to meeting you!