Looking for professional teeth whitening?
Teeth Whitening in Turlock, CA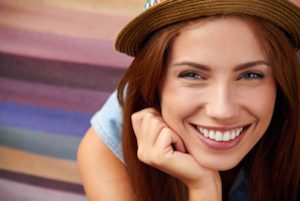 It's natural for our teeth to discolor over time and as we age. Many of the foods and beverages we enjoy, such as coffee, red wine, and tea, contribute to staining and discoloration. Smoking or using tobacco products can also cause teeth to turn yellow or stain.
Did you know that one of the quickest and most cost-effective ways to give your smile a boost is teeth whitening? A professional whitening system can give you dramatic results in a matter of days.
Professional Whitening vs Over-the-Counter
Over-the-counter whitening may seem like a better option because it's convenient and inexpensive; however, professional whitening systems offer a number of benefits that over-the-counter options can't match. For example, your dentist has access to whitening gel with a higher strength that has also been designed to cause less sensitivity, which means less time whitening and more time smiling!
Another benefit professional whitening has to offer is custom-fit trays. Your dental team will take impressions of your teeth and create plastic whitening trays based on your models so you get a perfect fit. This ensures that the whitening gel stays only on your teeth, rather than causing irritation or injury to your gum tissue or lips.
Take-home whitening trays give you the freedom to update your smile anytime you like. Whitening gel is always available at our office, so you can pick some up and whiten your teeth in the privacy of your own home based on your schedule. With take-home whitening, you'll always be prepared to brighten your smile for big events like a vacation, business meeting, or wedding.
Whitening for a Lifetime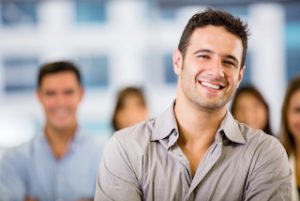 At Progressive Health Dental, we understand the dramatic difference whitening can make to your smile. We want to make this accessible to all of our patients, so we have a deal for you! We will fabricate custom whitening trays and dispense your first set of whitening gel. From then on, as long as you stay current with your bi-annual preventative care appointments, we will provide you with our $99.00 teeth whitening for life special and receive a free tube of bleach at every visit.
Feeling confident about your appearance affects every aspect of your life, and it's important for your career and personal relationships. Having a beautiful smile can boost your self-esteem and help take you to the next level. As your dental team, we're here to support you in achieving your personal goals as well as your health goals, and we feel that offering free whitening for life is the first step.
Schedule Your Initial Consultation Today
Contact our office to schedule your initial examination. Dr. Ratto will review your diagnostic information with you and develop a treatment plan based on your preferences and clinical necessity. You'll be on your way to better oral health and a brighter smile in no time!